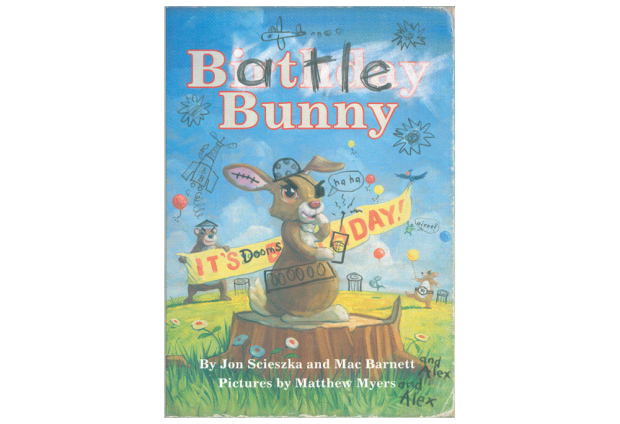 A hilarious and transgressive story with a clear message:
Don't suffer schlock.
-Publishers Weekly, starred review
 An enthusiastically taboo, devil-may-care outing … and a great writing inspiration to use on old books headed for the bin.
-Kirkus Reviews, starred review
 Scieszka, Barnett, and Myers invite children to take an active role in the story and to think critically about the choices author and artist make.
-Shelf Awareness, starred review
 A perfect book to give independent readers who are looking for something a little different.
-School Library Journal, starred review
 Just about everything explodes.
-Booklist, starred review
 An honest reflection of the ways kids interact with books–in a way that's accessible to kids themselves–as well as a complexly layered work of comic genius.
-Bulletin of the Center for Children's Books, starred review
 It's all very clever and even wise about the divide between
what grown-ups think kids should like and what they actually do,
but neither joke nor point can comfortably stretch to thirty-two pages,
and Birthday Bunny itself is a straw man, purpose-built to be defaced.
Still, expect this to be something of  a novelty hit

!!!!!!!
among the man-children in your life.
-The Horn Book